Jo McHale
The WOW factor
Working On 'WE' in relationships at home and at work
Coaching · Workshops · Mediation
None of us is born with the 'how to have good relationships' manual. Instead, we learn from experience.
What we learn doesn't always serve us well but we muddle through.
Or maybe we don't – Maybe our relationships fracture, or even become abusive.
At home or at work, there is an alternative.
I can help you find ways to move things forward that work for everyone.
Just call me for a no-obligation exploration session that will give you some powerful take-aways and a vision of a way forward.
Jo McHale
BA MPhil CPsychol
Certified trainer in Nonviolent Communication
Organisation and Relationship Systems Coach
Coaching  Mediation  Workshops
Private sessions for individuals and couples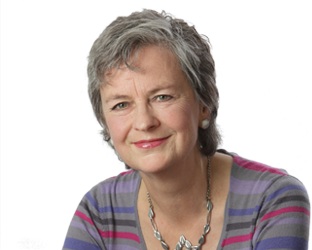 Wanting better communication?
Nonviolent Communication. You've heard how powerful it is. You've seen some videos. Maybe you've read one of Marshall Rosenberg's books. It all seemed straightforward. But then you tried it and it didn't seem to work.
Facing relationship challenges?
Your relationship just isn't working for you. You wonder where the love and care has gone. You find yourselves arguing over trivial things, leaving you feeling isolated, hurt or angry and longing for deeper connection.
In conflict with a significant person?
It's painful, and preying on your mind … you don't see a way forward … and the other party seems in no mood to change… But things can't go on as they are. The relationship matters. So what can you do?
Separation and divorce?
You're relieved to be out of your relationship. But life as a newly single person has its own challenges. Looking ahead, you have mixed emotions and you wonder what the future holds. It helps to talk!
What others say
I was so grateful for the support you gave… already I have felt a difference in my relationships with others.
– Abigail Norton –
I know we wouldn't be where we are today if it hadn't been for all your help, and I will always be incredibly grateful for your wise words and calming influence and I continue to recommend NVC and especially you!
– Amanda Luff – 
Working with Jo is like being held in a warm embrace – and yet she also has a way of asking tough questions…ever so gently! It's in the nature of Jo's delivery that I felt completely engaged.
– Anneliese Guerin Le Tendre – 
Jo is a great listener and helped me to resolve a very difficult personal situation in a constructive way for both parties.
– Barbara Goldsmith –
I appreciate your empathy very, very much. It is not often I am able to expel my vitriol to another person without terrifying them. It isn't something I mean to do. You are far stronger than most; you are not easily scared.
– CB –
I appreciated having the space and time on Friday evening and your skill was invaluable….thank you. I felt more energized afterwards.  Talking to my husband later I was able make my request and felt it was heard……a lovely feeling.
– Chris Coventry –
Chatting to my husband, I realised how much I'd learnt during the two days of NVC training.
Many thanks for the sensitive way in which you guided us through our journey.
– Chris Griffin – 
… thank you, again, for the NVC practice group where we can explore the way we relate to others. I appreciate the sense of safety that you provide, enabling us to look into areas of our lives with honesty and openness, and to receive helpful and supportive feedback. – Christine Stone –
The day was packed with learning and self-awareness insights…Jo is a warm and patient teacher, passionate and knowledgeable about her subject and responded quickly and flexibly to needs of a very demanding group!
– Claire James, Leadership Performance Coach –
I so appreciate the energy, creativity and passion that you brought to the conversation, and having the opportunity to work with you. And I love the wisdom, lightness and brilliance that you bring to our entity – thank you.
– David Evans – 
The way Jo communicates is a great advertisement for NVC
– Elizabeth Medlar –
(This) might just have transformed my life. I discovered a new sense of acceptance and joy with my partner. I was able to release both of us from expectations I hadn't realised were there … Jo has brought this to life with such warmth, skill and humour….a remarkably enjoyable and fulfilling course.
– Emily Oliver –
Thank you, Jo, for being just what I needed when I needed it. – Judith Emmanuel –
New
A thorough grounding in Nonviolent Communication – delivered via self-study, workshop and webinars.
A 2-day workshop exploring ways of bringing more empathy, compassion and understanding into your life and the lives of people around you.